Video Concerti : Queen ,Pink Floyd ,Led Zeppelin. Hd (1080p e 720p) avi.
3 grandi live storici di famosi  artisti   da collezione e da non perdere 
La notte del 12 Luglio 1986 è passata alla storia per il mitico live dei Queen a Wembley: doppio concerto per l'esattezza, visto che avevano suonato anche il giorno prima. Due show, entrambi sold-out, che alcuni considerano i live più incredibili mai messi in scena. Un'esperienza indimenticabile per chi c'era.
Già un anno prima, in occasione del Live Aid del 1985, sempre a Wembley, i Queen avevano regalato una prestazione fantastica (seppur di una mezz'ora soltanto).
Una lunghissima giornata, quella di 30 anni fa, che iniziò nel pomeriggio con le esibizioni degli INXS, The Alarm di Mike Peters e gli eterni Status Quo. È pomeriggio inoltrato ormai, quando un elicottero sfreccia sopra la folla di Wembley: i Queen sono arrivati, l'attesa sta per finire.
Pink Floyd & Orchestre Philharmonique de Ra – Atom Heart Mother Live@Thétre du Chatelet(2012)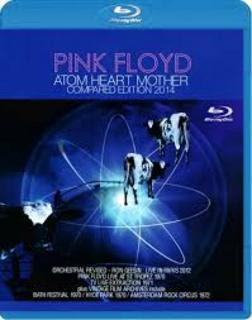 Versione con orchestra ( Orchestre Philharmonique de Radio France with Ron Geesindi )di una delle piu belle opere dei Pink Floyd Atom Heart Mother
https://files.fm/down.php?i=qsahsauk
10 dicembre 2007, O2 Arena di Londra, in 18 mila ad assistere ad un vero evento, ovvero la tanto annunciata reunion di una delle rock band più importanti del mondo, i Led Zeppelin.
Una reunion che si pensava oramai impossibile, dopo la breve apparizione al Live Aid e per il quarantennale dell'Atlantic Records, con un Robert Plant mai troppo convinto. E' il 2007 l'anno in cui il tutto è diventato realtà ed il poter rivedere Plant, Page e Jones insieme, con Jason Bonham il figlio del mai troppo compianto John Bonham, è veramente una grande emozione, anche se in maniera virtuale. Dopo ben 5 anni si decide di immortalare il tutto in DVD, Blu Ray, doppio cd e triplo vinile da 180 grammi, il tutto disponibile dal 20 novembre. Ma un'altra data importante è stata quella del 17 ottobre 2012, giorno in cui in contemporanea nelle sale cinematografiche e per un solo unico giorno è stato proiettato il concerto completo Celebration Day.
https://files.fm/down.php?i=qsahsauk